Hi all,
So I'm primarily doing machine/industrial design so I'm not well versed in non-parametric softwares. My guess is there will be some people here who will have experience in that kind of stuff.
Layer lines are unavoidable, and sanding them down takes time I don't have for parts where aesthetics aren't critical. However I think that if we could apply some sort of orange-skin like "texture" (not bump-mapping but represented on the mesh so that the printer can pick it up) to some non functional faces of the part may help in getting a better finish without post-processing. It will obviously not remove the layer lines but I think it will make them much less noticeable.
I'm looking to model a part in solidworks, and then export it (whatever format but STL would be my guess), open it in another program which would allow me to select a face or paint an area and add a texture to the mesh.
Meshmixer has brushes and other manipulation tools but it seems quite unprecise and it doesn't seem to work everywhere, is difficult to set up and has very unpredictable results.
I also use Element from nTopology to add some lattice structure to some parts to save weight/resin but I can't seem to find a way to *hack"it to add texture to a face.
I am looking at something like the 120 to 300 roughness range from this image :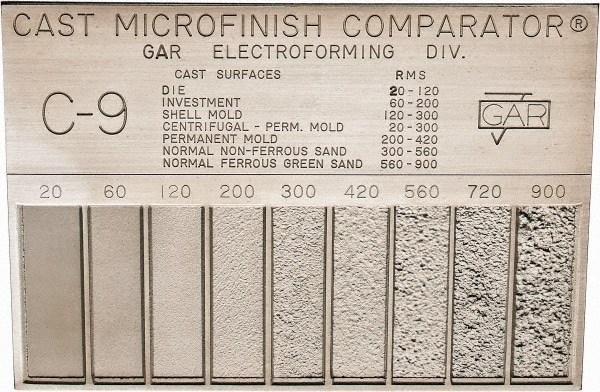 But really any kind of texture that helps in masking the layers lines and add a "non 3D-printy" look to the parts would be great.