Hi everyone, It has been half a year since I got my form 1+ , I've tested it for almost 10 times. But unfortunately almost all of those tests failed. I realized that I could not make a random test again, so I came to the forum to share my experience of failure, hoping to find a solution.
I'm not sure whether I'm not operating properly, or the machine has a problem.
This is my first attempt. I printed a monster head with accuracy 0.025,everything was going well, the details are great.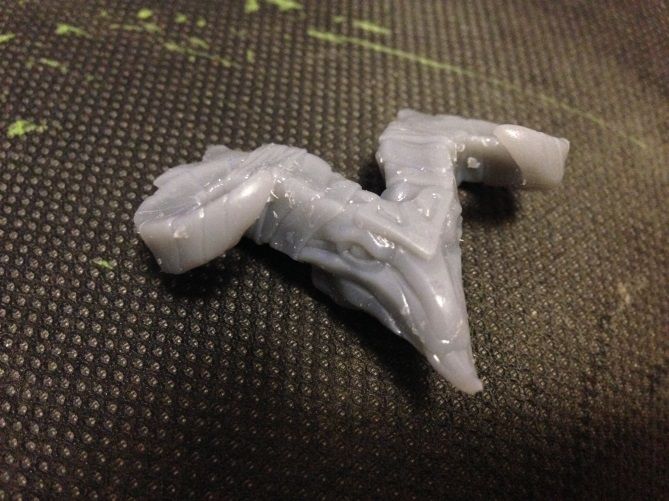 I was so excited and immediately started a more complex test,I decided to print the whole monster model directly. but this time the model was broken in half from the head position.
However, this problem doesn't attract my enough attention,because of my busy work I paused the test.
Recently I had enough time to continue my test, I've tried many times but failed at them all.
I've changed a new model. The first test was the most close to complete(with Accuracy 0.025).
Just a little bit of head was missing.

So I tried again with different angles. The result was even worse, whole head was gone. T_T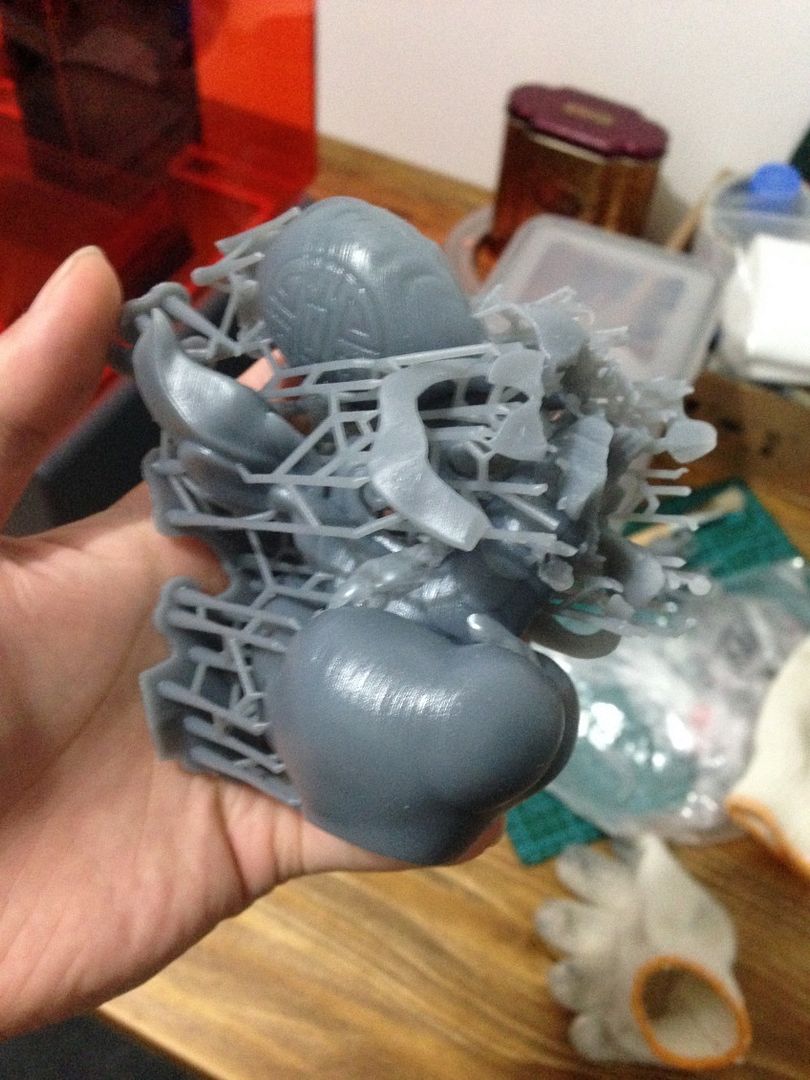 ---
This is a screenshot of the software.

My method is keeping the model on a fixed angle, automatically generate support, then I adjust the red area until it disappears completely.
---
These are pictures of reflecting mirror, I tried to clean it with paper, But I'm not sure whether the current state comply with cleaning requirements, Are there any problems?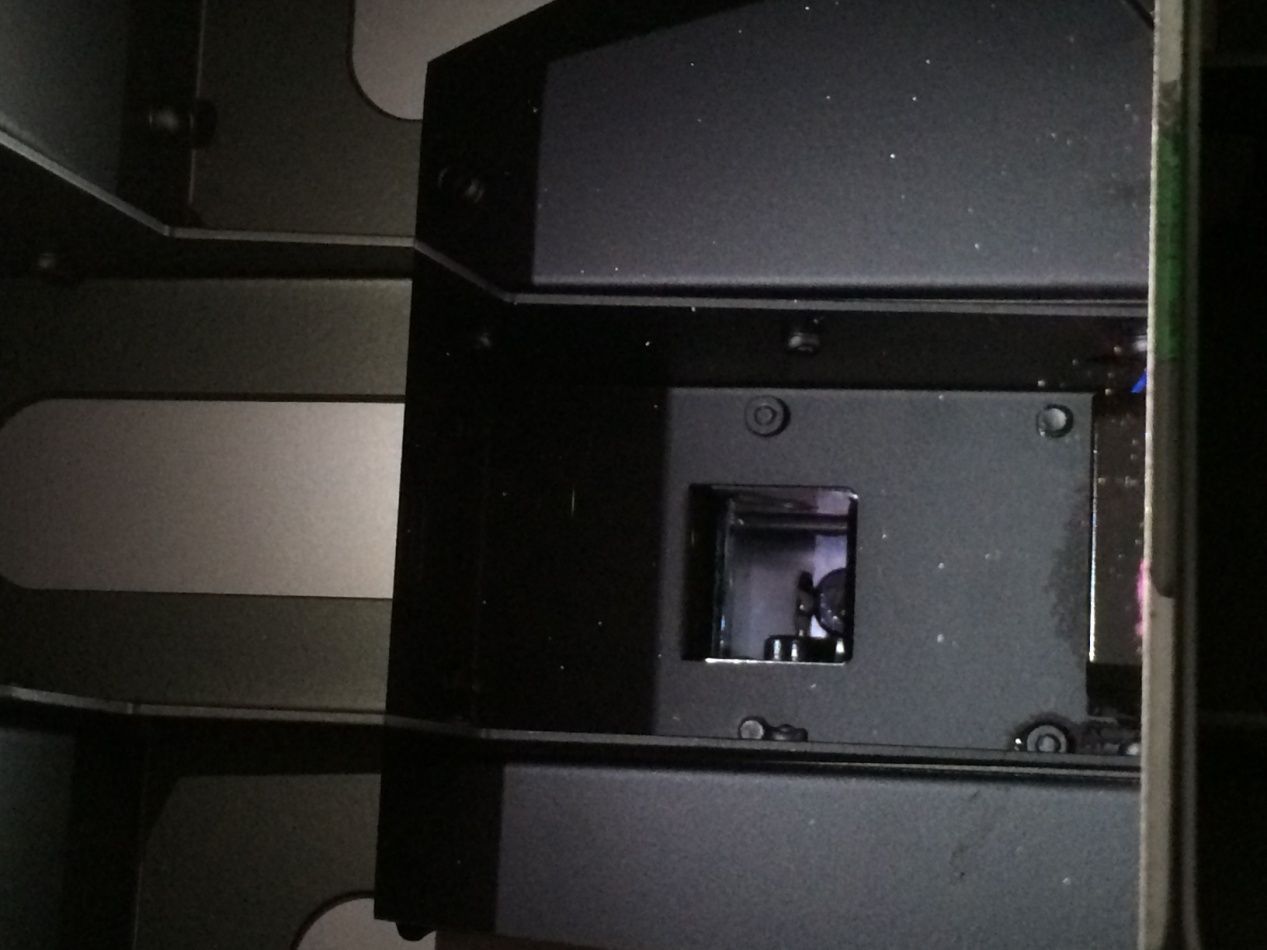 ---
In these tests, I have tried to change different models, different precision, replace the new resin slot, clean laser lens… I'm so exhausted and I have spent about 1.5L resin.
Can anybody help me? Tell me what the problem is? I hope to solve these problems as soon as possible. Thank you so much!