Finally my rocket reached the moon.
About two years ago I was working doing storyboards/animatic for the stop-motion film "Månelyst i Flåklypa" (LOUIS & LUCA - MISSION TO THE MOON)
created by the Norwegian animation company Qvisten. At the same time I finally decided to by my first printer a Form 2. So as I thought the studio might need some small printed objects to fill the background scenes with, I asked if I could help out a bit in the props department.
Turned out they had almost everything they needed for the film apart form the Rockets. So suddenly I had agreed to build the big moon rocket (La Pollo) and the small test rocket. With no previous professional model building experience really. Cudos to them for letting me.

I first created the full model in 3ds Max from a 2D concept art. The bottom halve would be created in same scale as the puppets and used as a set in the stop motion studio. This set was built by in a stop motion studio in Lodz, Poland and ended up being a set 2,5 meter high x 2,5 meter wide .
The miniature full length rocket I printed entirely on my Form 2.
Each of the 3 engines consists of 48 parts.
The whole rocket is round about 200 printed parts in total, overall 1 meter tall.
Inside is a metal frame and it has a metal rig inside to make it animatable and connected to a rigging arm.
A big thanks to Formlabs for creating the Form 2 printer! No way I could have don this without this machine.
Sorry no English here. Think the English title will be "LOUIS & LUCA - MISSION TO THE MOON".
Film trailer: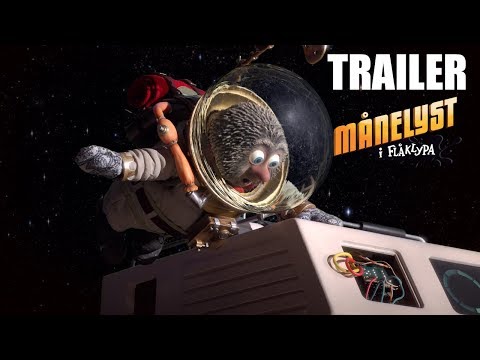 About the Rockets: