Hey Everyone!
Today, we're excited to announce two new hardware products that will further advance industrial 3D printing and help bring ideas to life faster than ever. The Form 3+ and Build Platform 2 with patented Quick Release Technology are now available!
The Form 3+ combines both hardware and software improvements to deliver what's most important to our users: 20-40% faster print speeds, efficient and clean post-processing, and incredible part quality. To learn more, be sure to check out our official blog post!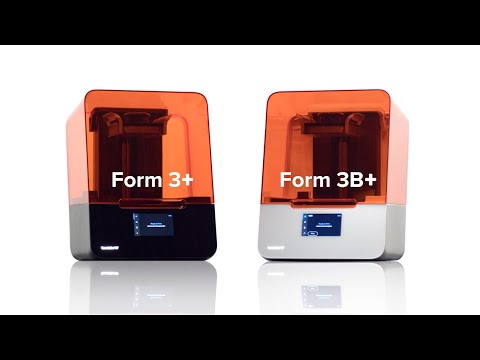 To make post-processing easier and cleaner than ever before, pair the Form 3+ with Build Platform 2, our next generation build platform with patented Quick Release Technology. Build Platform 2 enables a faster workflow by quickly and easily releasing parts from the build platform in seconds without tools and without the risk of damaging your part. Check it out here!
Together, Form 3+ and Build Platform 2 are changing the way 3D printed parts are fabricated, allowing you to print, post-process, and finish your parts in record time.
If you have any questions, be sure to let us know in the discussion thread below. Alternatively, feel free join us on Instagram Live tomorrow January 5th at 10 AM PT, 1 PM ET, where we will be talking through the new products and taking questions. You can find us on Instagram @formlabs.
We can't wait to see what you create!


The Formlabs Team