Watch the animation to see how well the figure can be posed.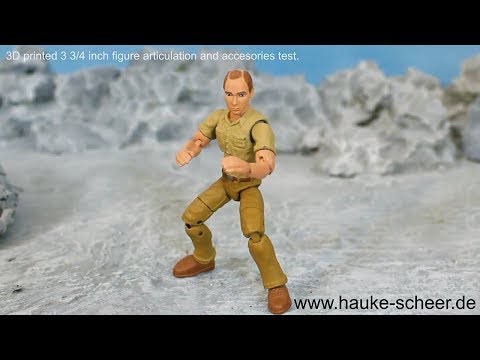 I have recently bought a Form2 printer to make smaller scaled action figures with better detail. At first I found working with resin quite hard compared to my previous work with ABS. But I finally figured out how to make sturdy action figures using my Form 2 printer. This figure has almost the same properties as a mass produced PVC figure. It has very sturdy joints, can hold accessories and can even have add on clothing parts. Paint chipping may be an issue in the long run but so far I am very happy. This is the closest to emulate a mass produced toy I ever came with a 3D printed prototype.
The figure was modeled in Modo. The plug holes for the joints were added via Netfabb later. Here is the picture of the joint setup.
And some additional stills of the figure: