I'm currently in the thought process of making an RC 1:16 PzKpfw E-100 similar to the RC Tamiya King Tiger, RC Leopard 2A6 and Display Gepard 1A2 I already own but since there is no E-100 model available at that scale I'll have to do one entirely myself.
I plan to make good use of my X-Carve for the majority of the hull but for stuff like the Drivetrain ( Sprocket, Road Wheels, Tension Wheel, Tracks ) I'd certainly like to use my Form 2 but I'm uncertain about the material choice for these parts.
Take the Sprocket of a King Tiger ( similar to the E-100's ) as an example:

Should I go for Grey Pro, Tough or Durable?
How about the Tracks like, again, those of a King Tiger?: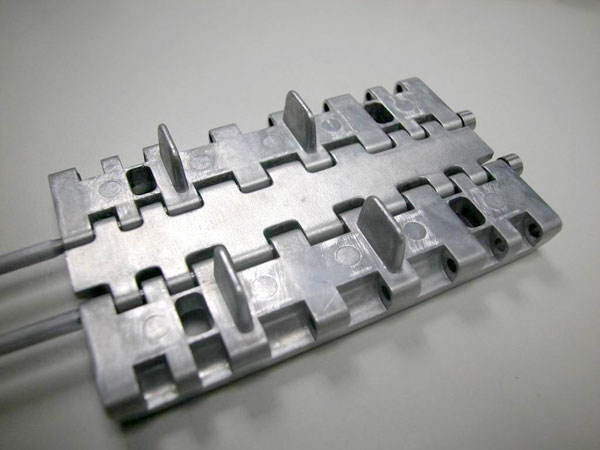 Any suggestions?