I know there are some orthodontists here on the forum, so I figured I might share a particular use case for those who want to want to begin doing fully digital orthodontics.
Now that there are bio-compatible resins available, I have been able to print custom indirect bonding trays for braces, so a typical bonding appointment takes half the time and the patient doesn't have to hold their mouth open staring at the ceiling for near as long.
Most orthodontic softwares only allow for fabrication of indirect bonding trays by printing of models with braces present and then making a vacuum form tray over the printed model, which adds an extra step. Envisiontec has a semi-hard material to direct print those full coverage trays, but I have concerns about using a flexible tray and predictability of placement. Fortunately there are a select few orthodontic softwares out there that will allow you to fabricate and directly print a rigid indirect bonding tray. Once the braces are loaded into the jigs, it only takes about 20min to prepare the teeth and stick all the braces on with the jigs. I tried uploading a composite image of the workflow, but the image was too large. Here is a picture of the printed custom bonding guide done with our Form2: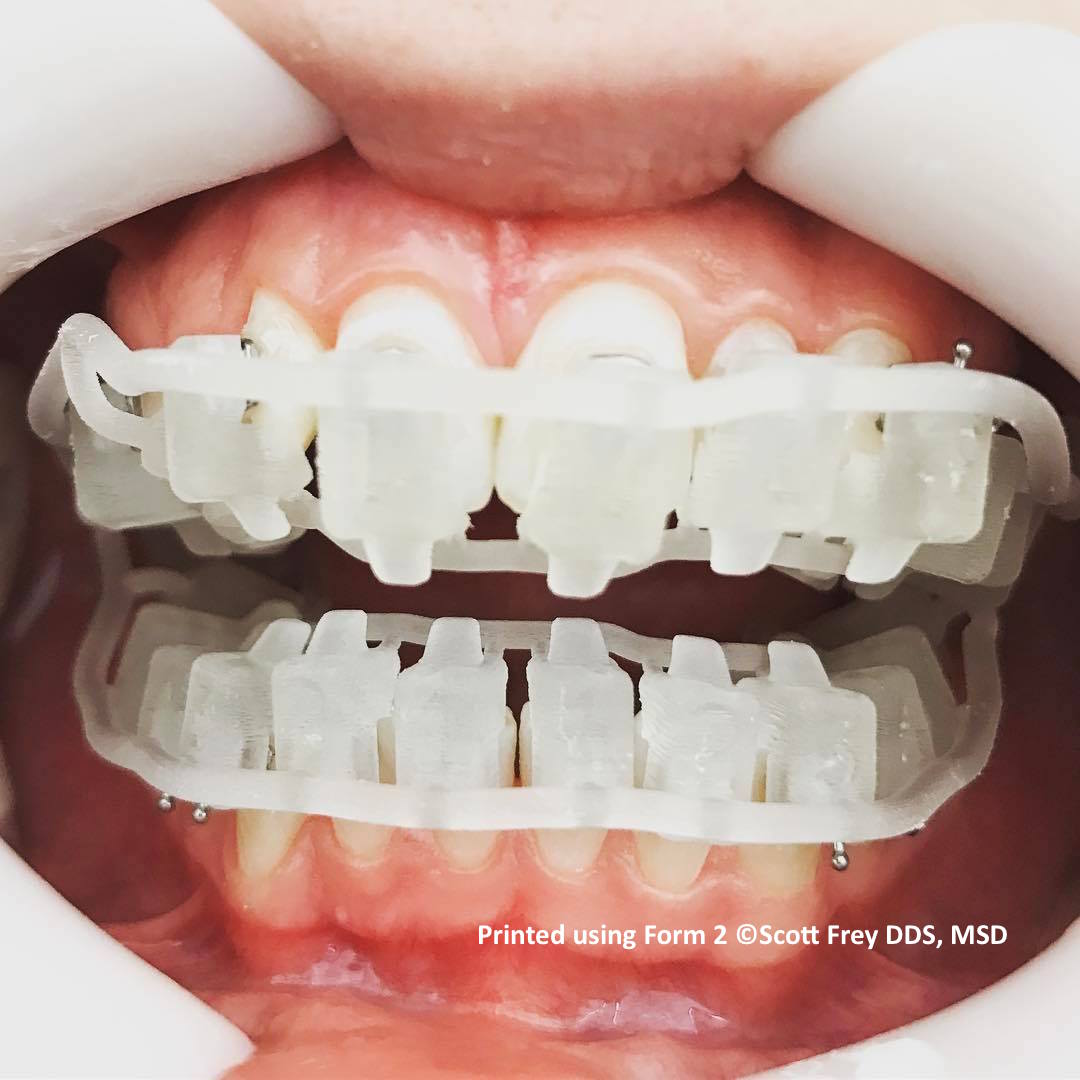 Tips:
This is a pretty bullet proof process, but the one tip I have is not use primers like Assure, or anything that may have a plastic primer present. It will stick to the printed resin.